Supporting music education, in and out of the classroom.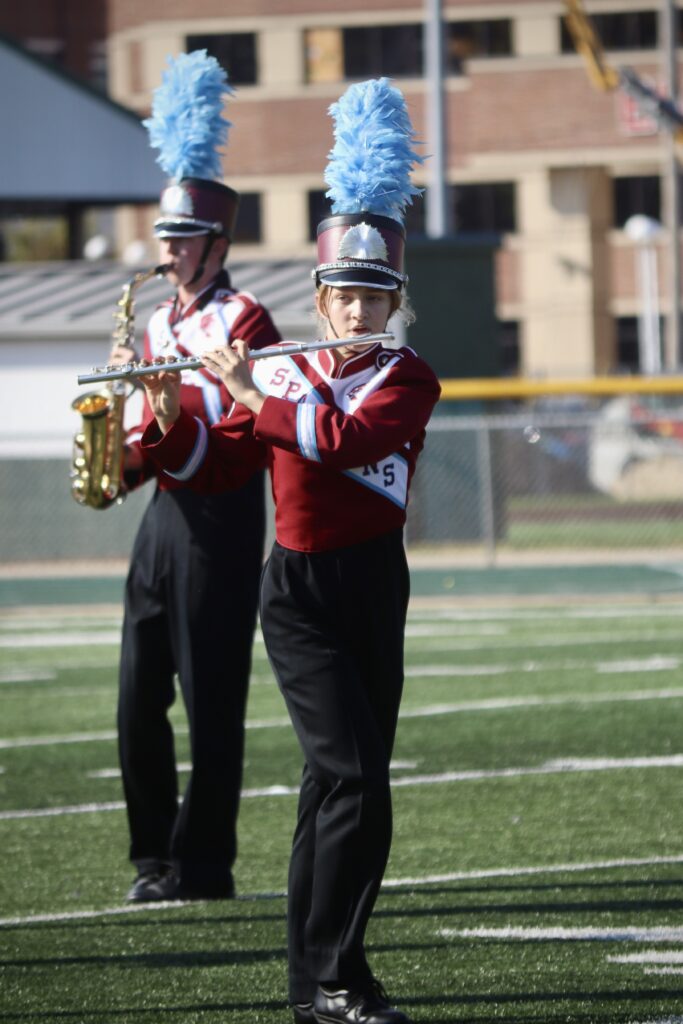 Music at SJO
Students may take the following music classes at SJO:
Band (marching, pep, concert)–middle school band or approval required
Chorus–no auditions needed!
Guitar I –no experience required
Guitar II–completion of Guitar I or successful audition required
Music Production–no experience required
History of American Rock and Popular Music
About Mr. Waterson
Nathan Waterson joined St. Joseph-Ogden as the music director in 2023 and teaches all music classes. He originates from Roberts, IL and attended Paxton-Buckley-Loda High School before attending University of Illinois, where he graduated with high honors, receiving a Bachelor of Music Education with choral concentration. He is also the choir director at St. Matthew Lutheran Church in Urbana. In addition to his duties as a teacher, he is also the music director for the spring musical.
In his position at SJO, he looks forward to growing the music department in not only numbers, but achievement and impact as well. He is passionate about creating a safe, uplifting space for all students to feel welcomed and nurtured as they grow as scholars, as musicians, and as people.
His goals for the music program include starting a jazz band, bringing back the madrigal performance and taking the band on the road with performances and trips.
SJO and FAB
The Fine Arts Boosters have assisted with coordination of parent volunteers at marching band events. We have also helped financially by assisting with purchase of items not covered by the annual school budget. In the past this has included t-shirts for special events, expenses for marching band competitions, music camps, costumes, flags, and more.
In addition to Mr. Waterson's big picture goals for the program, some other items on the music department wishlist that FAB can help achieve with your monetary donations are:
New uniforms for Color Guard and Drum Major
New marching percussion stands
Percussion equipment replacement/refurbish
New baritone saxophone
Sousaphone wall mount
Wide neck guitars (accessibility for guitar students)
Clinic scholarships for students