Keeping drama in the spotlight.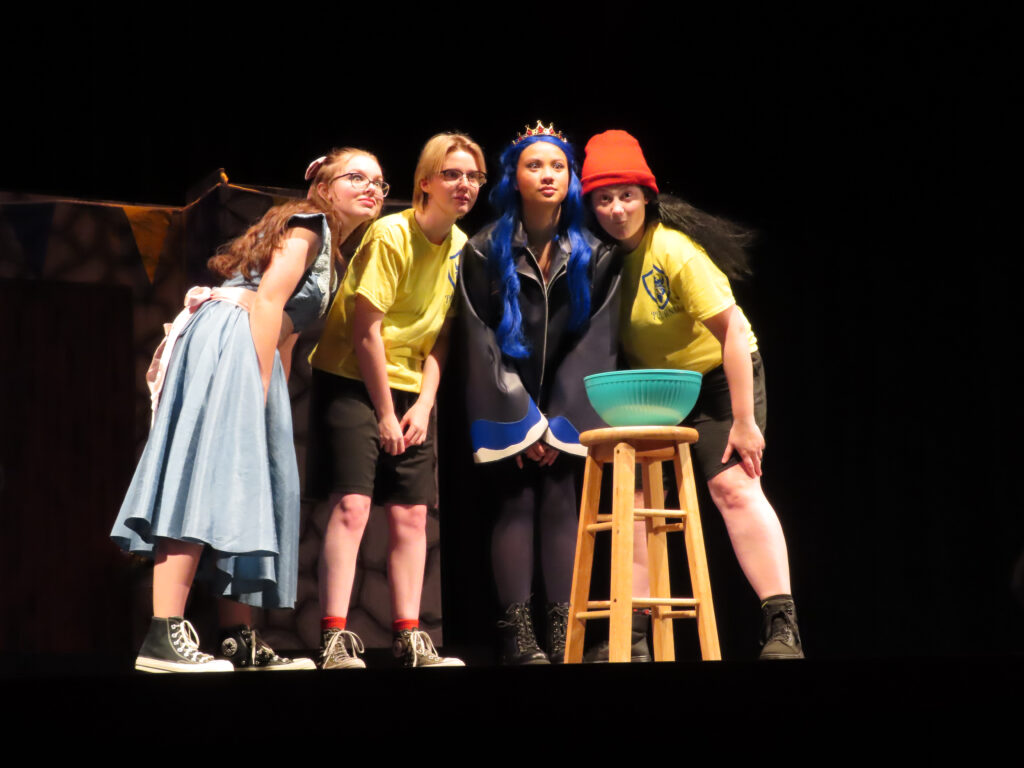 Drama at SJO
The SJO Drama department is directed by Mckala Lindsey. She is assisted by Nathan Waterson and Jake Beccue. Students work throughout the entire school year to produce a fall play, a spring musical, and an end-of-year fundraiser. They have opportunities to act, sing, dance or work on the technical side in crew. 
Ms. Lindsey has many goals for the future of the drama program. First and foremost is growth of the program. She'd like to see future productions make use of the newly remodeled space by utilizing larger sets, more props, and more involvement with technical crew. She also hopes to create an open and welcome space where students feel accepted and empowered, and give then the opportunity to work with professionals in the field. Lastly, she'd like to build the future of the program by more community involvement. This could include performances at community events and working with the middle school to increase interest in the arts before high school.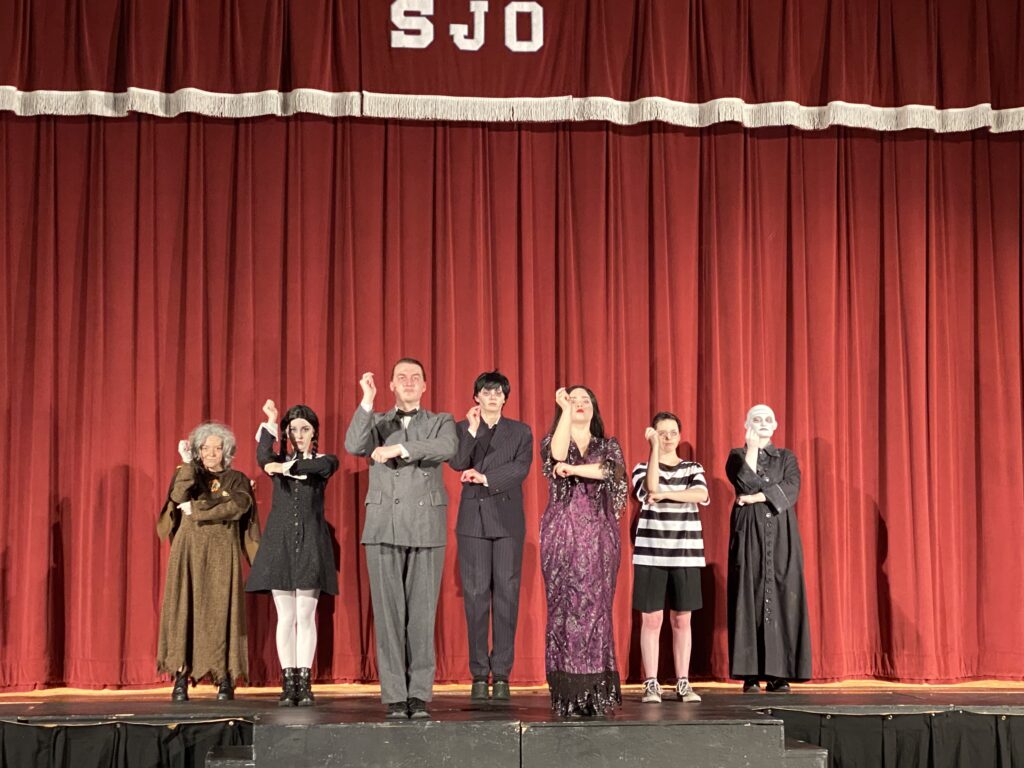 About Ms. Lindsey
Mckala Lindsey is an SJO alum who has been involved since she was a student in 2013 . During her time at SJO, she served as a State Thespian Officer, leading workshops for students across the state during Illinois Theatre Fest. She has also assisted with costuming and choreography in community theatre, cheer and dance competitions, and various other productions. During college, She was an active member of the School of Music, Theatre, and Dance at Anderson University, including 1st seat French horn in the Wind Ensemble, lead singer in the Spanish Chapel Worship Band, and assisting with and participating in various student productions. She is also known around SJO as Profe Lindsey, as she joined SJO as a Spanish teacher in 2023.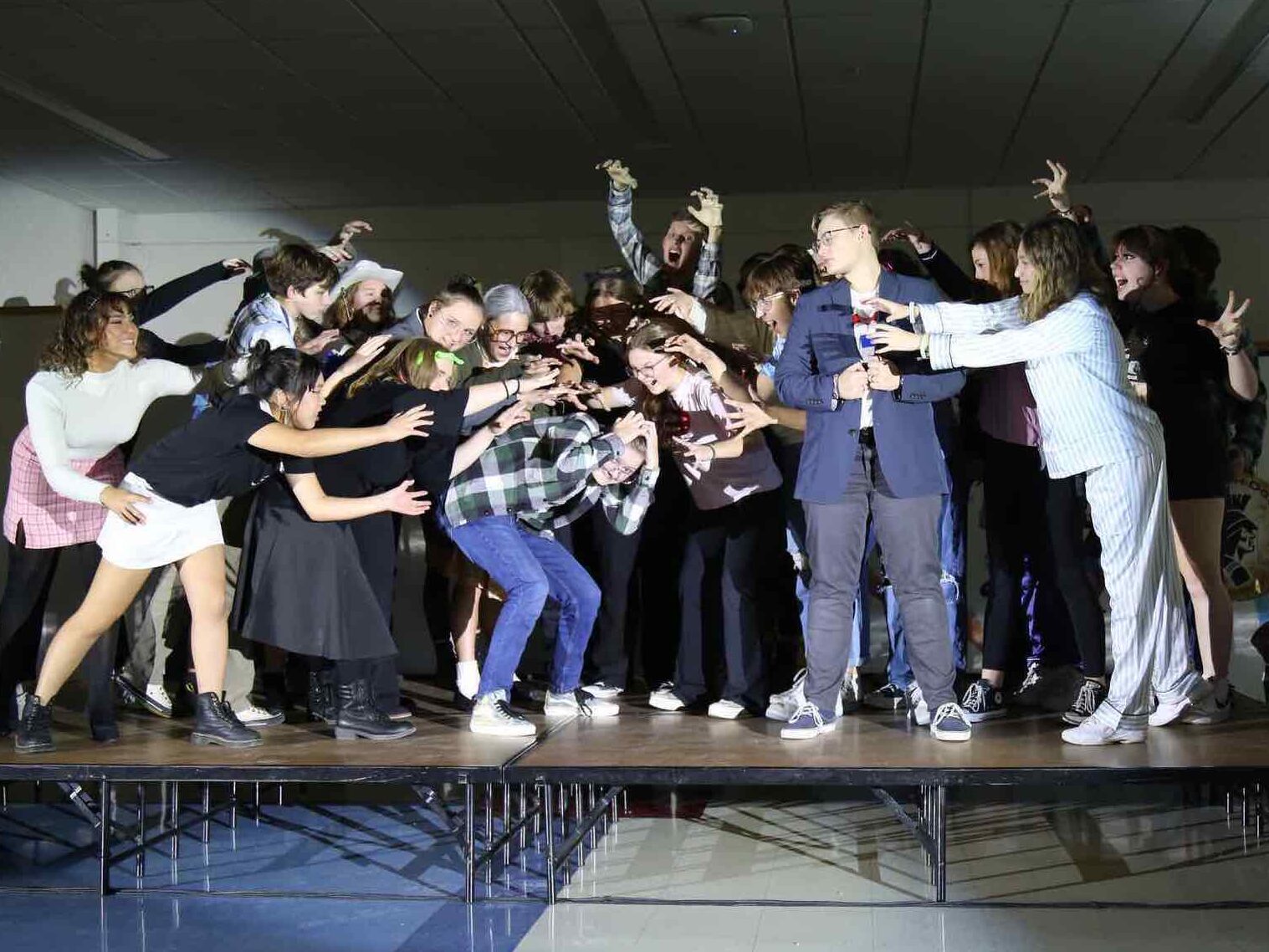 Drama and FAB
In past years, the Fine Arts Boosters have supported the drama program through:
Parent volunteers
Purchasing of Playbills
Costume rentals
Purchase of props
Drama wishlist for future fundraising
Additional lighting
Backup microphones
Build a collection of more size-inclusive costumes
Participation in student workshops